COVID-19 Is Player Of The Year, For Two Years Running
Matches cancelled or postponed, players and teams in quarantine and the drama of the unvaccinated, coronavirus continues to challenge the sports world. As we enter the third year of the pandemic, sadly COVID-19 continues its reign as player of the year.
After the initial cancellations, sport returned but was played in mostly empty stadiums, including the delayed Olympic Games. These were the visible signs of change. What we didn't see was the players and athletes separated from their families, kept in a bubble to ensure they could participate 'if' the match or fixture went ahead.
The sports ecosystem, including the fans, players, employees, media partners and sponsors are in flux and searching for the new normal. All this because the world has been unwilling to respect and safeguard the MOST important ecosystem, our planet.
Over two years into the pandemic and still too few people have made the link, that to reduce the chance of future pandemics we must change our relationship with wildlife and the natural world. We must stop consuming it to extinction.
Our hope is that World Games For Wildlife can start bridging this gap in knowledge; can some of the billions of people who care about sport join the very few around the world who are active to protect wildlife? Can the awareness change, triggered by two years of disruption to people's favourite sport result in more of us taking one small step and getting active for wildlife?
World Games For Wildlife's COVID Ball campaign has been created to make the link to the root cause of the pandemic. It is time for more of us to become custodians and to help our wildlife teammates, and in turn ourselves.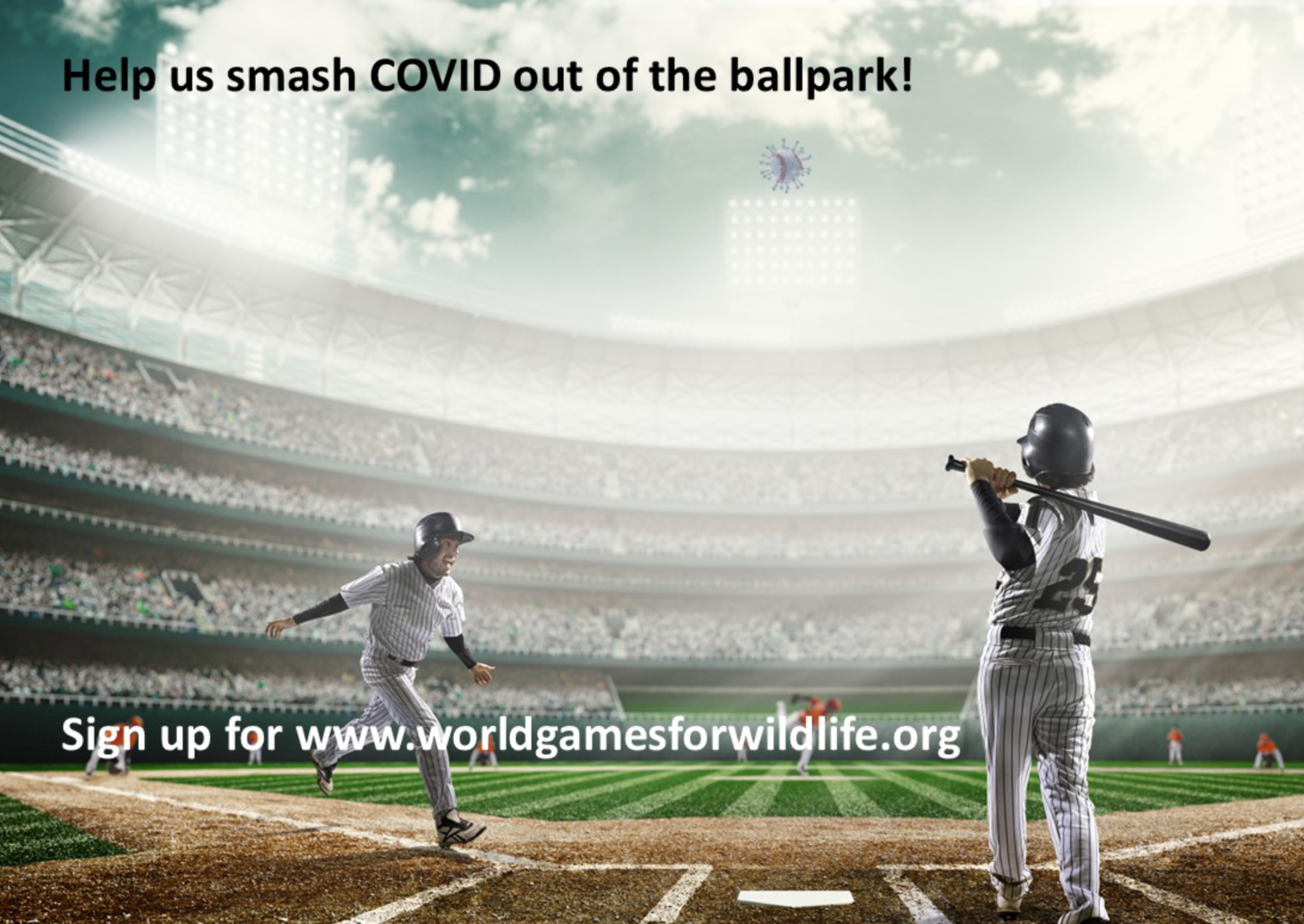 We hope that in the months and years to come, more-and-more people will be willing to take one small step for wildlife. Doing this via the activity or sport you are passionate about makes it easy to add a fundraising component to something you already do, and helps you and others make the link to the root cause of the pandemic.
To find out more visit www.worldgamesforwildlife.org
Share this message, get involved or donate to someone who has registered (and remember, you don't need to know them personally to donate to their fundraising activity. It is your way of saying thank you to a person, somewhere in the world, who is taking action to make a difference for our wildlife teammates.)
Because, until we are all safe, no one is safe.
We hope you will join us: Nature Needs More, Active for Animals and SAVE African Rhino Foundation