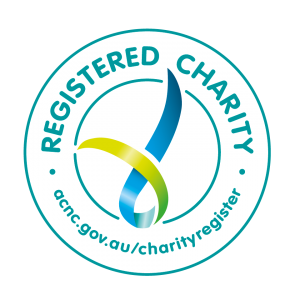 Nature Needs More is wholly funded through private donations. We do not apply for any type of government funding.
Nature Needs More Ltd, ABN 85 623 878 428, is a non-profit, public company incorporated in Australia. We are a registered charity in Australia with the ACNC.
Nature Needs More is entirely run by volunteers, so our administrative overheads are minimal. At present, they amount to less than 3% of donations.
If you would like to help us with our projects, you can make a one-off or monthly donation via PayPal.
Each year during October and November we run online crowdfunding events, please see below if you would like to participate.
Online Crowdfunding Events
In 2018, Nature Needs More trialed a new type of crowdfunding event. We decided to make these event part of our fundraising mix as a way to broaden our donor base and engage more people in contribution to conservation. Currently, less than 1% of non-government donations (and possible as little as 0.3% of non government donations) go to wildlife conservation.
It will be no surprise to know that the bulk of funds come from that 0.3% of people passionate about wildlife. The natural world cannot be protected and rehabilitated with 0.3% of non-government donations per year, so we need to think about how to (1) re-engage the people who have stopped giving to conservation and (2) influence new groups of donors, who haven't, as yet, contributed to the natural world.
Some of our donors already fall in to this category; donors haves commented "Giving to your [BTB] demand reduction campaign is the first donation we have made to conservation in years, because it is the first thing that we believe could make a real difference in years".
My Wildlife Challenge has been designed to test how to access new groups, who maybe haven't traditionally thought about giving to wildlife and the natural world.
We hope you will register and spread the word worldwide about this event.
Nature Needs More is seeking trailblazers, people with the resources to set an example and who wish to demonstrate that we can engage with nature on a balanced footing and that we can undo some of the damage we have already done. We are looking for benefactors who will fund our work to for global system change, such as our project to modernise CITES, over the next 3 years in the lead up to the CITES CoP 19 in Costa Rica.
For those who may be considering a gift that could work for wildlife in the many years ahead, we hope you feel that the work of Nature Needs More and the passion of the NNM team could support you with your legacy.
As Bob Brown, who has worked tirelessly for the natural world  for over 50 years recently said "Not everyone can take significant action for nature on a sustained basis." And, he continued "If you can't take action yourself, financially support someone who can."
We hope you find the Nature Needs More approach and projects provoking and insightful; and would consider supporting our work. Thank you.
Benefactors
Bequests
If you are interested in becoming a benefactor to support the complex issues Nature Needs More is working on to tackle the trade in endangered species, or you would like to discuss leaving a gift as part of your legacy for wildlife, please contact Lynn on +61 418 124 660.